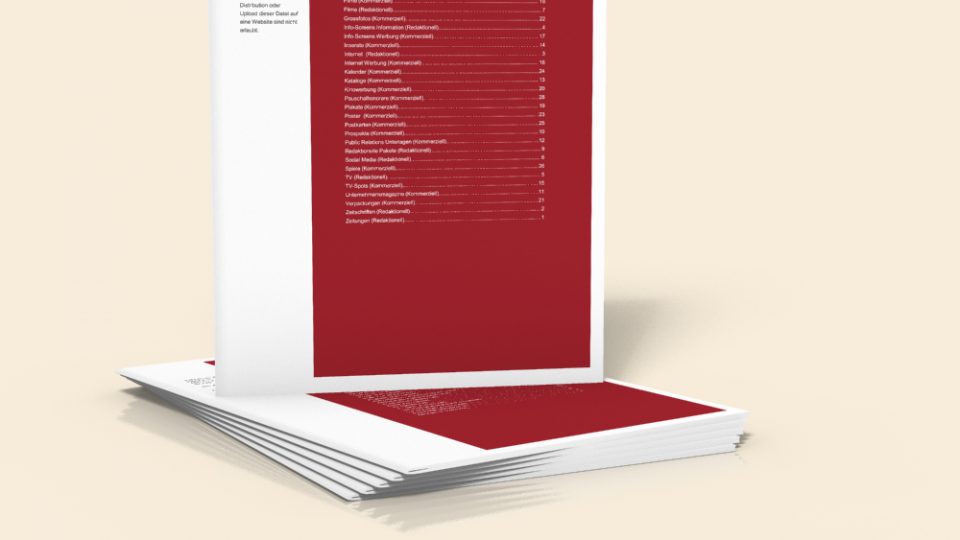 SAB Price Recommendations 2017
Just in time for the new year, SAB is launching its new version of the well-known "Price Recommendations for the Use of Images". The price recommendations have been completely reworked, simplified and adapted to the realities of the image market today, using a new tool as developed by Karsten Risseeuw of Kursiv. Future adjustments can now be automated easily. The brochure is offered as a PDF file in German, French and English and can be purchased via our web shop.
The SAB price list is a commitment to a transparent and realistic negotiating basis for the licensing of photos and illustrations. The price list is not a strict rule, but represents guideline prices – the data are to be regarded as price recommendations. The price recommendations have been a reliable tool for picture agencies, picture buyers and photographers alike for many years.
The price list deals with information on "Rights managed" and project-related licensing (RM).